Wondering what the best & high paying freelance writing niches are for 2023? As the freelance writing industry continues to grow, it can be difficult to decide which niche is best for you.
High Paying Freelance Writing Niches for 2023
Many freelancers start out writing general categories like blog posts or copywriting, but there are many more options available. Here's a look at some of the top niches in freelance writing for 2023: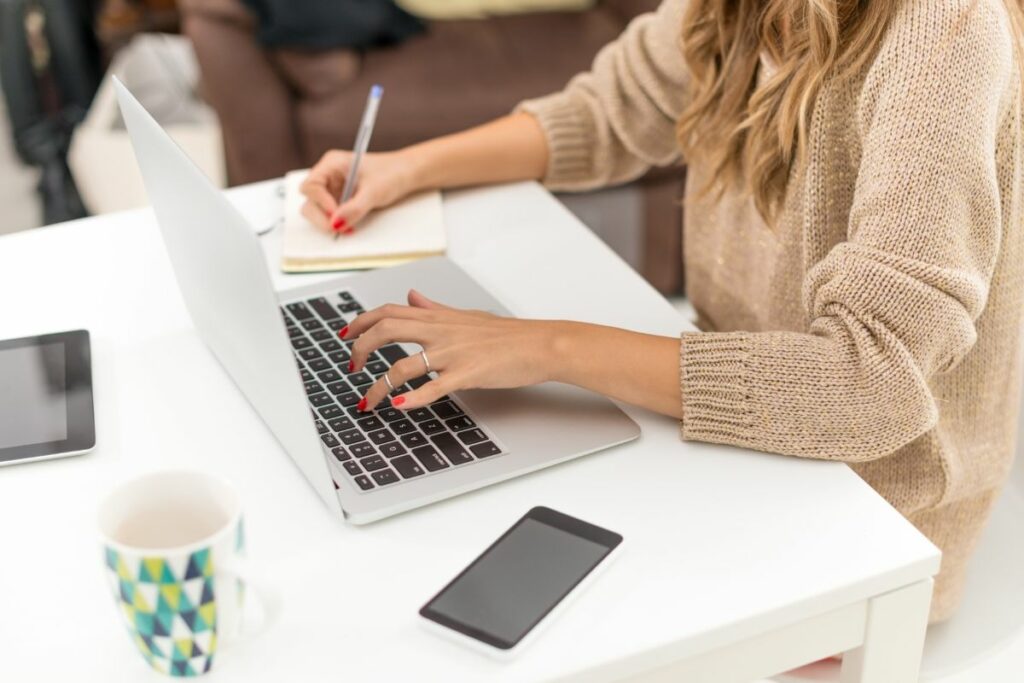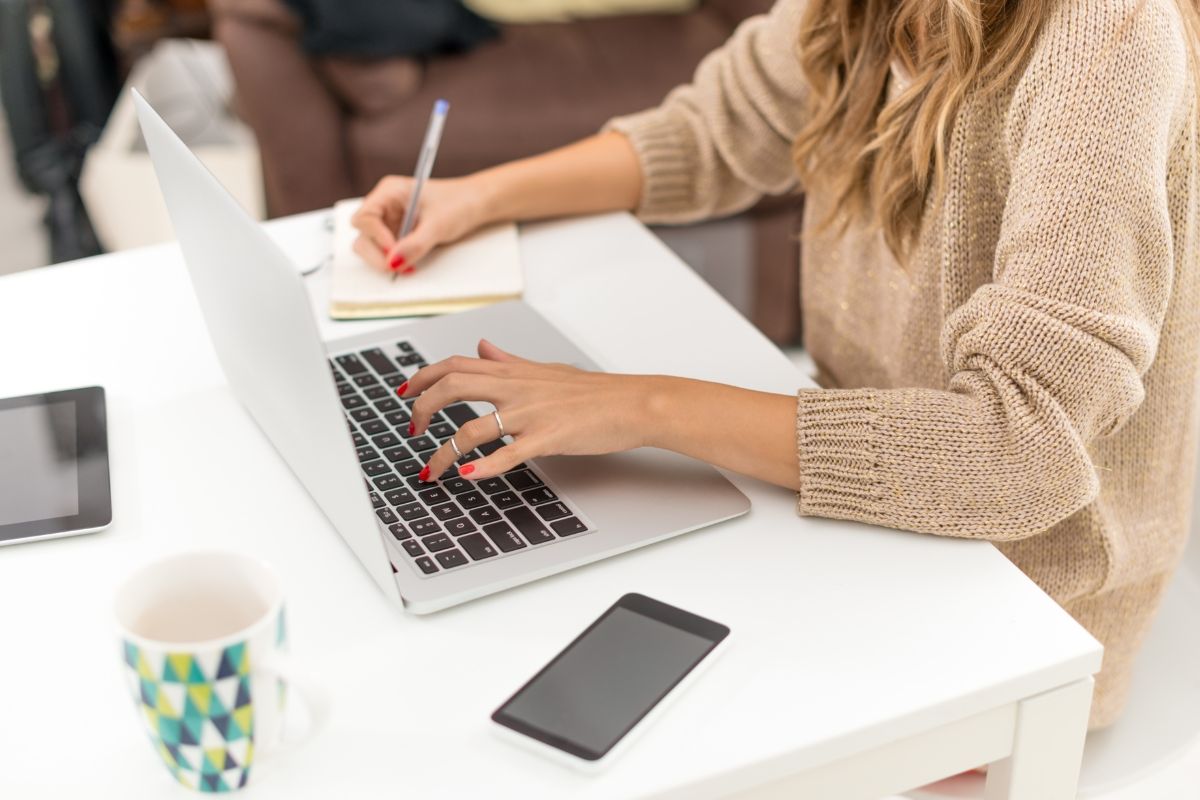 Tech Writing: Technology is an ever-growing field, and there is a high demand for writers who can make complex tech topics easy to understand for a layman audience. This niche includes writing about software, hardware, artificial intelligence, and emerging tech trends.
Cryptocurrency and Blockchain: The cryptocurrency industry is booming and requires writers who can explain complex topics like blockchain technology, digital tokens, and DeFi platforms to an increasingly interested public.
Healthcare and Medical Writing: This involves writing for hospitals, clinics, pharmaceutical companies, or health blogs. Expertise in medical terminology is a big plus.
Green Energy and Sustainability: As the world becomes more eco-conscious, there's an increasing need for writers in the renewable energy sector to help spread awareness about sustainable solutions.
Personal Finance: Budgeting, investing, retirement planning, and taxes are all topics in personal finance that people want to learn more about. Writing in this niche requires a good understanding of finance principles.
E-commerce Writing: Online retail is huge, and this sector requires a lot of content – from product descriptions to blog posts promoting products.
Food and Nutrition Writing: This niche involves creating content for food blogs, nutrition guides, recipe websites, or health and wellness companies.
Travel Writing: This could involve writing for travel agencies, tour companies, or blogs. In addition to being a lucrative niche, it also provides opportunities to travel.
Real Estate Writing: The real estate market is ever-changing, and companies in this sector need writers who can create compelling property descriptions, market analysis, and blog posts.
Education Writing: Educational companies, e-learning platforms, and tutoring services often need writers to create blog posts, course descriptions, and learning materials.
Cybersecurity Writing: In an age of frequent data breaches, businesses are seeking writers with cybersecurity knowledge to explain complex security topics to their audience.
Digital Marketing Writing: This niche involves writing about SEO, social media marketing, content marketing, email marketing, and more. It's a high-demand field as more businesses move online.
AI and Machine Learning Writing: This is a specialized tech writing niche where you can write about emerging AI technologies, machine learning models, and applications.
Fitness and Wellness Writing: Fitness companies, gyms, and wellness brands are always in need of writers who can produce engaging content about workouts, health, and wellness.
Parenting and Family Writing: This niche involves writing about child development, parenting tips, family activities, and other related topics for parenting blogs or magazines.
Fashion and Beauty Writing: This could involve writing about the latest fashion trends, beauty product reviews, or style tips for fashion magazines or blogs.
Pet and Animal Writing: This involves creating content for pet stores, animal blogs, or veterinary services. It's a niche for those who love animals and writing.
DIY and Crafting Writing: If you love DIY projects, you can share your passion by writing step-by-step guides, tips, and blog posts in this niche.
Gaming Writing: The gaming industry is massive, and there's always a demand for writers who can review new games, write game guides, or report on esports events.
Automotive Writing: This niche could involve writing about car reviews, auto parts, or car maintenance tips for car magazines or auto repair blogs.
Home Decor and Interior Design Writing: This involves writing about interior design trends, home improvement tips, or product reviews for design blogs or magazines.
Career Advice and Job Search Writing: This niche includes writing resume tips, career advice, or job search strategies for job boards or career advice websites.
Personal Development Writing: Self-improvement is a big market. Writing in this niche could involve creating content about productivity, motivation, mental health, and more.
Psychology and Mental Health Writing: This could involve writing about mental health awareness, psychology research, or therapy techniques for psychology blogs or mental health organizations.
Sports Writing: Sports fans can turn their passion into profit by writing match reports, athlete profiles, or sports news for sports websites or magazines.
Wedding Writing: This involves writing about wedding trends, planning tips, or vendor reviews for wedding websites or magazines.
Entertainment and Pop Culture Writing: This could involve writing about movies, TV shows, music, or celebrity news for entertainment websites or magazines.
Nonprofit Writing: Nonprofit organizations need writers to help them with grant writing, fundraising copy, or awareness campaigns.
Home Schooling Writing: With more parents choosing to homeschool, there's a demand for writers who can provide educational resources, teaching strategies, and advice.
Legal Writing: Law firms need writers to create legal articles, blog posts, or case summaries. Having a background in law can be beneficial for this niche.
Coffee and Tea Writing: Specialty coffee and tea businesses need writers to share brewing guides, product reviews, or industry trends with their audience.
Gardening Writing: This involves writing about gardening tips, plant care guides, or landscaping ideas for gardening blogs or magazines.
Craft Beer and Brewing Writing: Craft breweries need writers to write about beer-making processes, beer reviews, or industry trends.
Outdoor and Adventure Writing: Outdoor gear companies, adventure travel agencies, and outdoor lifestyle blogs need writers who can produce engaging content about outdoor adventures.
Science Writing: Science magazines, research institutions, and science blogs need writers who can translate complex scientific concepts into digestible content.
Software and App Reviews: With countless new software and apps being released daily, there's a demand for writers who can review them and help consumers make informed decisions.
Event Planning Writing: Event planning companies need writers to create content about event trends, planning tips, or vendor reviews.
Book Reviews and Literary Criticism: This involves writing book reviews, author interviews, or literary essays for literary journals or book blogs.
Music and Instrument Writing: Music stores, instrument manufacturers, and music blogs need writers to review music gear, write about music theory, or cover the music industry.
Agriculture and Farming Writing: This involves writing about farming techniques, agricultural trends, or farm equipment for farming magazines or agriculture businesses.
In conclusion, these are just a few examples of high-paying freelance writing niches you can consider in 2023. The most important thing is to find a niche that you are passionate about and knowledgeable in. The more specialized your niche, the less competition you'll have, and the higher rates you can command. With the right skills and a niche you love, freelance writing can be a rewarding and profitable career.