Work from home.
Raise a family.
I'll help you build a stable and profitable freelance business so that you don't have to put work ahead of your family.  Are you ready to turn your daydreams into a reality?
As a mom, finding a work-life balance can sometimes feel like a challenge. On one hand, you want to provide the best possible care and support to your family, while also maintaining your own personal goals and ambitions. On the other hand, there often seem to be so many demands on your time, leaving you feeling stretched in every direction.
But luckily, there are ways that you can achieve work-life balance as a mom – and one of the most effective is freelance work.
Using proven strategies from my 15 years as a freelance mom, I'll teach you how to start and manage a freelance career without sacrificing time away from your family.  
Ready for your life to change?
launching just for BCSTACK:
Become more successful by developing systems and strategies with The Freelance reFRESH.   It's designed specifically for freelancers like yourself so it doesn't matter if you're just starting out or have been doing this for years, I'll give you the practical and proven tools to help you in your freelance journey. 
You'll learn how to attract your ideal clients, engage them in meaningful ways, and delight them with your work. Build a strong foundation of loyal clients who keep coming back for more.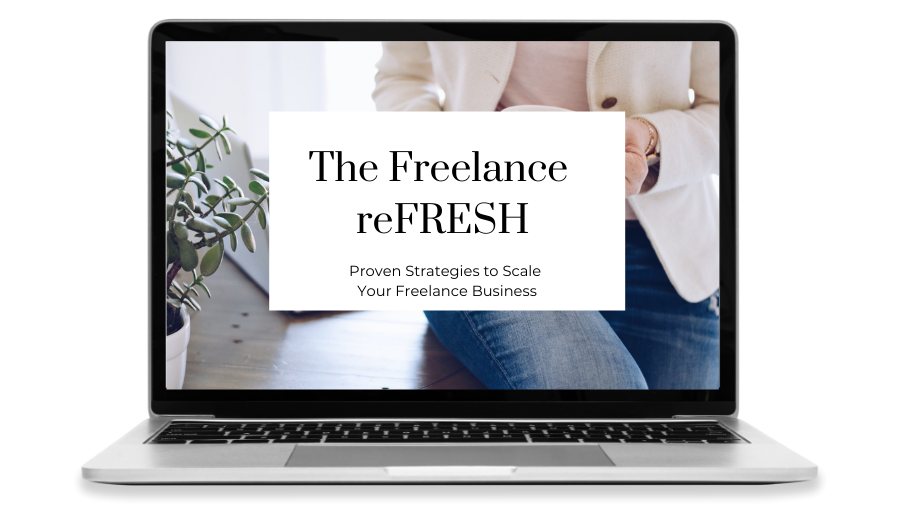 If you've ever dreamed of having a flexible job that allows you to work from home and charge what you know you're worth, then freelancing is for you. When people think of freelancing, maybe only writing comes to mind, but any gig that you do on your own can be considered a freelancing opportunity. Think of your skillset & your interests --...