If you're a teacher, you know that your salary alone probably doesn't cover all of your expenses. In addition to covering your own personal expenses, chances are you're buying things for your classroom, too. These side hustles for teachers are a great way to supplement your teacher salary and you'll be helping other students and teachers along the way, too.
The Best Side Hustles for Teachers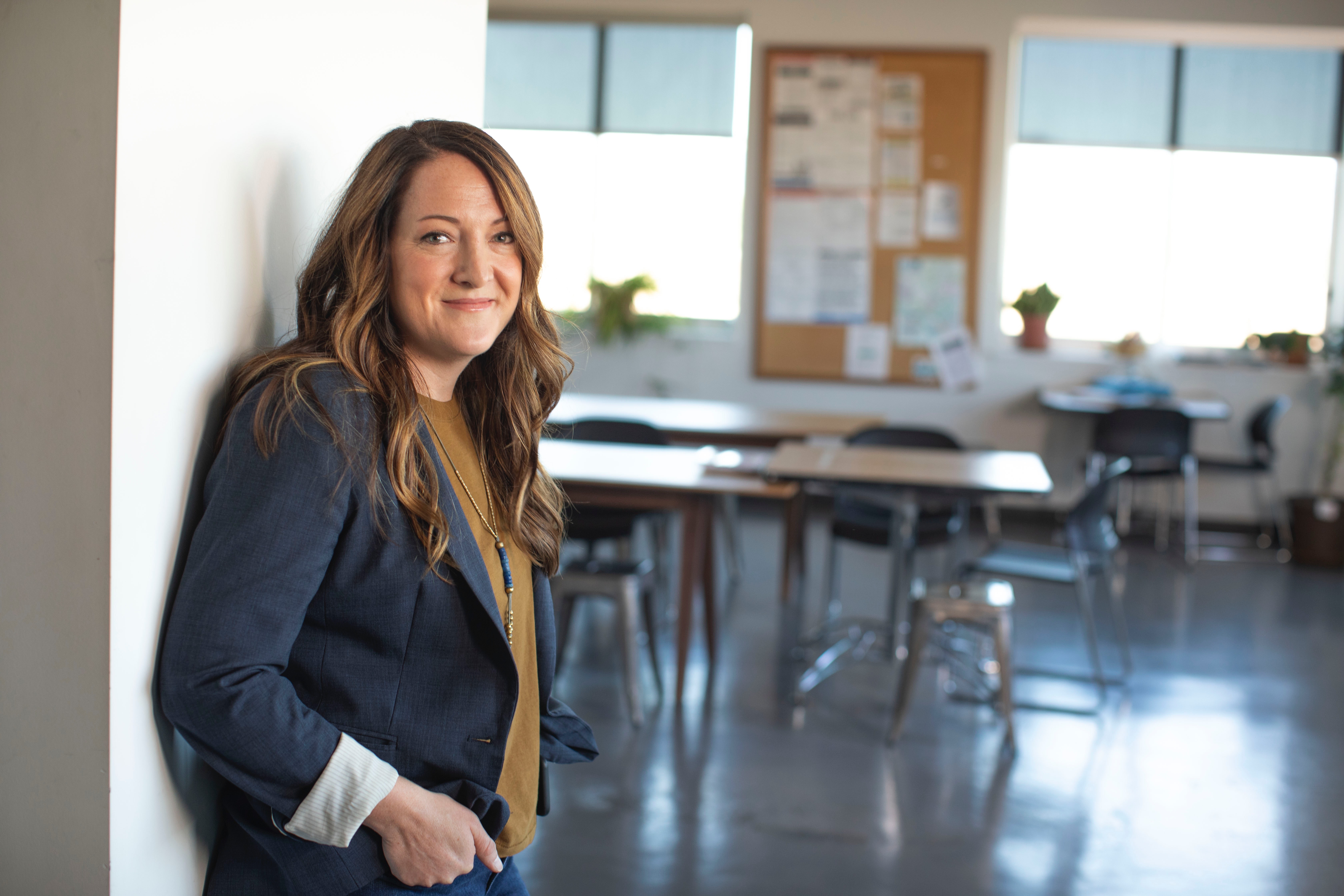 Teach Online Classes with Outschool
If you love teaching and working with kids, this side hustle for teachers is the perfect complement to what you're already doing in your career. Outschool is an online platform that connects teachers with students from all over the world. You can teach virtually any type of class on Outschool, as long as it's interesting and engaging for kids. The best part about Outschool is that you create your own hours and set your own rates.
Outschool does take a percentage, but there are no up-front costs and they handle all of the marketing of the classes and handle taking all the payments.
Once you get a live class under your belt, you can also create classes that are self-paced which means you'll also be creating a more passive income flow. The reason Outschool is at the top of the list is that I truly believe that it's one of the best side hustles for teachers out there.
Start a Blog or YouTube Channel
If you're creative and enjoy writing or making videos about teaching or educational topics, starting a blog or YouTube channel is a great way to make some extra money on the side. There are many ways to monetize your blog or channels, such as through advertisements, affiliate marketing, or selling products and services. Websites with high traffic volume can qualify for specialty ad networks that result in thousands of dollars in income just from the traffic alone. Add in some digital products, online courses, or an e-book, and you could have the beginnings of an empire.
If you're thinking about selling your lesson plans or printables, a blog or youtube channel is a great way to drive traffic to your website, Etsy shop, or Teachers Pay Teachers account.
Tutor Students After School
One of the best (and easiest) side hustles for teachers is offering after school and summer tutoring to struggling students. Many school-age children need help outside of school with their homework or studying for exams. You can offer your services as a tutor and help students succeed in their classroom studies.
If you want to make even more money, you could create study skills courses or SAT practice courses and work with groups of students at one time.
Sell Lesson Plans on Etsy
As a teacher, you know that lesson planning and creating worksheets and teaching materials take a lot of time. Take advantage of your expertise by making your lesson plans available for purchase on Etsy. There's a huge market for teaching resources on Etsy, and by selling your lesson plans, you can help other teachers while also making some extra money. This is another one of my favorite side hustles for teachers because you can reach fellow teachers, parents, homeschoolers, and even daycare centers looking for done-for-you resources.
Other items for teachers that sell well on Etsy include bulletin board decorations, projects, letterheads for sending home letters to parents, and classroom party printables.
You can create these lesson plans using something as simple as PowerPoint or Canva.
Coach Sports in Your District
If you're a teacher and you also have experience coaching sports, you can make extra money by coaching sports teams in your district. This is a great way to stay involved in the teaching profession while also earning some extra income.
Coaching youth sports offers a small stipend in exchange for your time, so if you're passionate about sports this is a great way to make a little extra money.
Host Summer Camps for Children
Parents are always looking for unique experiences for their children, especially in the summer when kids are home and the temptation of too much screen time is lurking around. You could partner with established camps to offer workshops or programs or create your own summer camps for kids that you host locally at a community center, library, or local recreation program.
You could host an art class, kids craft classes, outdoor educational classes, and more!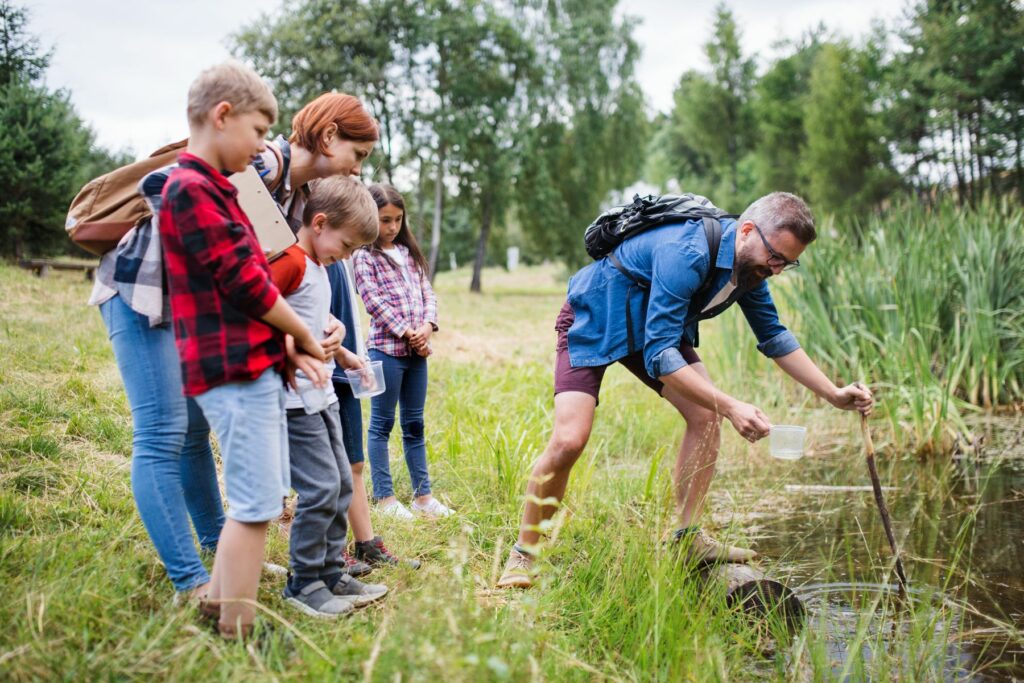 Create Curriculum for Teachers Pay Teachers
Another great way to make money as a teacher is by creating worksheets, lesson plans, or printable bulletin board displays for Teachers Pay Teachers. This is a website where teachers can buy and sell teaching resources. If you have a talent for creating high-quality teaching materials, you can earn some good money by selling your resources on Teachers Pay Teachers!
Build Interactive Lessons for Students with Boom Learning
Do you have a passion for gaming? You can actually make money by creating interactive lessons for students! Boom Learning is a platform that allows teachers to create and sell educational games. These games are designed to help students learn in a fun and engaging way.
Once you start creating Boom Cards, it's a bit addictive! I started making Boom Cards as a way to make lessons a little more interactive for my youngest child.
Build Online Quizzes on Kahoot!
If you're familiar with Kahoot!, then you know that it's a popular educational game that students love. But did you know that you can actually make money by building quizzes on Kahoot!? This is a new feature that was just released by the creators of Kahoot and a great opportunity for teachers who already use this site.
As you can see, there are many different side hustles that are perfect for teachers. If you're looking to make some extra money, be sure to check out one of these options! What are you waiting for? Start hustling today!