Are you a budding wordsmith, itching to turn your writing skills into a flourishing freelance writing career but are unsure where to start? The good news is that this article is the right place for new writers. If you have the passion, commitment, and willingness to learn new things, you can become a successful freelance writer with no experience required.
This detailed, step-by-step guide will navigate you through the journey to become a professional freelance writer. And if you're worried about whether you'll make much money as a beginner, the answer is yes! This path might not transform you into the best writer overnight, but it's an excellent avenue to sharpen your skills and make a full-time income.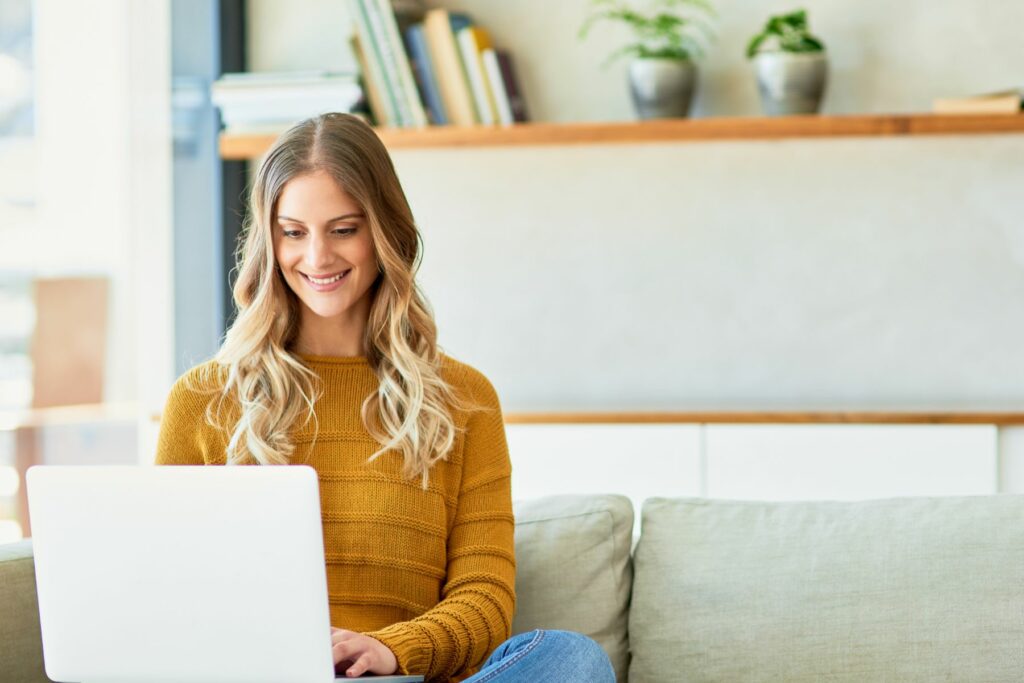 Steps to Become a Freelance Writer With No Experience
Step 1: Identify Your Freelance Writing Niche
The first thing to do as a new freelance writer is to identify a niche. Do you have specific topics you're passionate about? Maybe you're interested in digital marketing, food, travel, or health. Identifying a niche is one of the most important things you need to do because it gives you direction and helps you target a specific audience.
Having a niche does not mean you can't explore other subjects. As you gain more writing experience, you can expand into other areas.
Step 2: Hone Your Writing Skills
While being a good writer is a great start, freelancing is a competitive field. One of the best ways to stand out is by continuously improving your writing skills. Free resources like online courses or webinars can prove invaluable.
Enroll in a good freelance writing course that teaches not only the basics of writing but also about the business aspect of it. Some good courses even offer affiliate links where you could earn some money while learning.
Step 3: Create a Freelance Writing Portfolio
Having a portfolio is essential for attracting potential clients. A freelance writing portfolio showcases your writing samples and published work, demonstrating your capabilities. If you're a new freelance writer with no published articles, don't fret. You can start by writing guest posts for blogs or by posting articles on your personal blog.
Guest posting is a great way to get your work in front of a new audience. It's also a good place to start networking with other writers and business owners.
Step 4: Start Your Own Blog
Starting your own blog post is not only a great place to showcase your work to prospective clients, but it also helps to improve your writing skills. Blogging about your freelance writing niche regularly will portray you as a subject matter expert.
Having your own website adds professionalism to your freelance writing business. Ensure that it has your portfolio, services, and contact information. Potential clients will take you seriously if you have a professional online presence.
Step 5: Familiarize Yourself with SEO
Search engine optimization (SEO) is a crucial skill for any successful freelance writer. Content writing that is SEO-friendly increases the visibility of your blog or your clients' websites on search engines. There are numerous free resources online that can help you understand SEO basics.
Step 6: Start Looking for Freelance Writing Jobs
Job boards are a good place to start looking for freelance writing work. Websites like Upwork or Freelancer post a variety of jobs for different experience levels. Content mills also provide opportunities, albeit at a lower rate.
Cold pitching is another great way to find new clients. It involves sending a pitch email to prospective clients, even if they're not currently hiring. This strategy may seem daunting at first, but it's often an easier way to land higher-paying clients than job boards.
Step 7: Social Media and Networking
Establishing social media accounts on platforms like LinkedIn, Twitter, or Facebook is another step towards building an online presence. Social media platforms are great places to connect with potential clients and other writers. You can share your blog posts, announce your services, and follow the pages of companies you'd like to write for.
Networking isn't limited to social media. You can attend writer meetups or join online communities of freelance writers. These are great ways to learn from others, discover new clients, and stay motivated.
Step 8: Work on Your Communication Skills
As a freelance writer, you'll need excellent communication skills to negotiate your own rates, communicate effectively with clients, and understand project requirements. Good communication also includes timely responses and meeting deadlines. As you gain more experience, you'll find that these soft skills are as important as your writing skills.
Step 9: Establish Your Business
Setting up a successful freelance writing business involves more than just writing. You must track your income and expenses, pay taxes, and create a productive working environment. This might seem daunting, but it's an essential step in your freelance career.
Step 10: Persistence is Key
Freelancing is a career path that requires hard work, patience, and resilience. It might take time to find your first client, and there might be months when work is scarce. The first year as a freelance writer can be particularly challenging but don't give up. Keep learning, keep pitching, and keep writing. Persistence often leads to success in this field.
Additional Tips for Freelance Success
Always Be Learning: Enroll in online courses, read widely, and always stay open to new things. This will not only improve your writing but also make you adaptable and versatile.
Don't Undersell Your Work: As a new writer, you might be tempted to accept a lower rate. While this might be a good idea when you're building your portfolio, it's important to understand the value of your work and demand a higher rate as you gain experience.
Consider it a Full-Time Job: Treating your freelance writing career as a full-time job rather than a side hustle will give you a different perspective. It'll help you stay committed and professional.
Diversify Your Skills: As a freelance writer, you could offer different types of work like blog posts, white papers, copywriting, or editing. This will make you more attractive to potential clients.
In conclusion, becoming a successful freelance writer with no experience might seem like a mountainous task, but with the right approach and resources, you can navigate your way to success. Follow this step-by-step process and remember that every great writer started somewhere. Your journey as a freelance writer is likely to be filled with challenges and rejections, but each step you take brings you closer to becoming the best writer you can be. You're just a blog post away from launching your new freelance writing career.